My Little Book of Coping Methods


Help Booklet
October, 2018

We were contacted by Roisin, an amazing ISVA at Solace Women's Aid, to help them create this booklet about coping methods for survivors of sexual violence.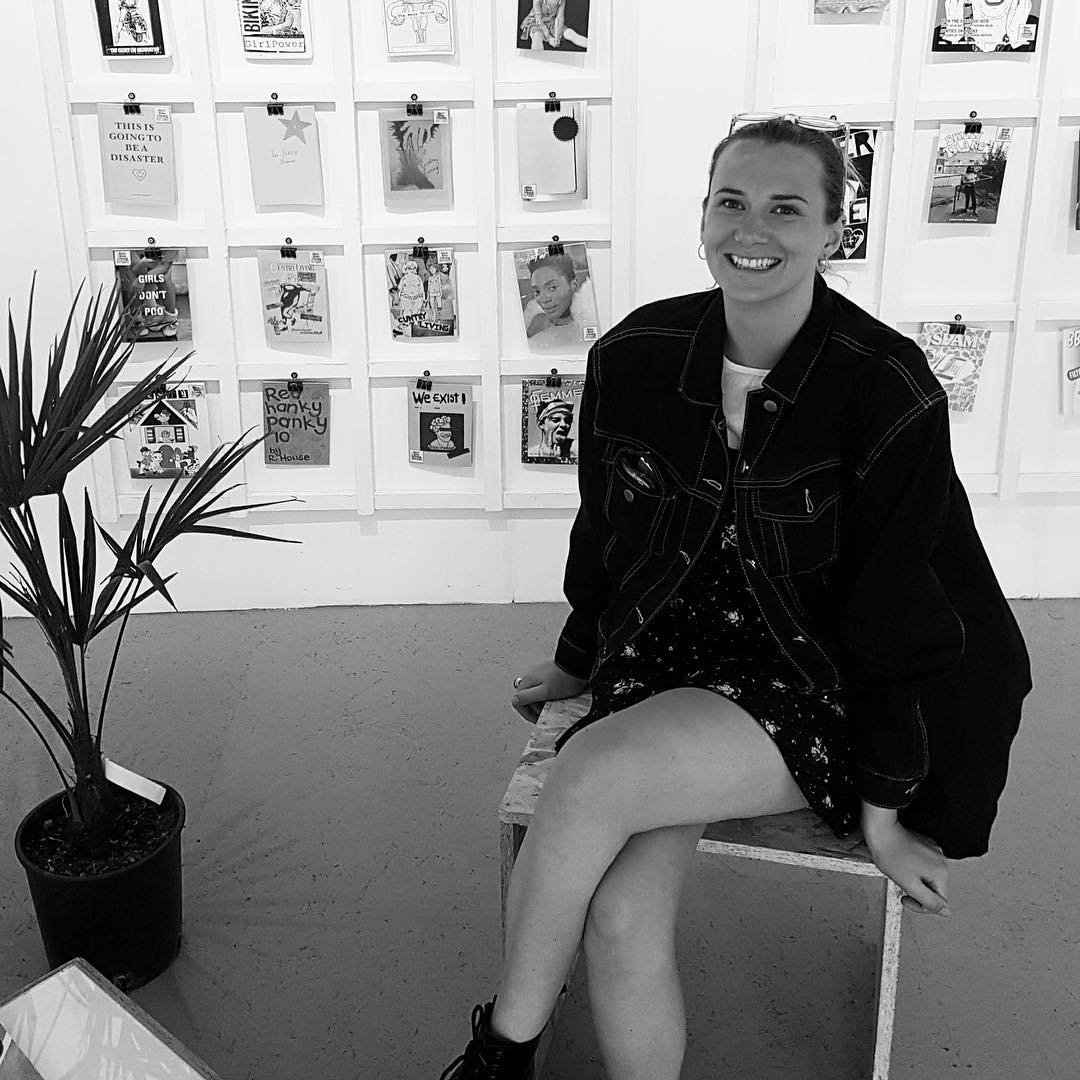 Grrrl Zine Library
Reading zines on the go!

May, 2018
Obviously we're fans of what everyone at Grrrl Zine are doing, and sometimes, our zine gets to follow them around!
Follow them on IG to see all that they're up to
, and make sure you're free to go to some of their events! Here are some pictures of some of the cool things they do...
Left:
Event at Soho Radio in collab with Jägermister. Window artwork by illustrator
@fitzhannah
.
Below:
Their travelling zine library inside the Chopping Block Gallery in Peckham!
So many zines to see, so many unstoppable feminist zine-making warriors... #cantkeepup #doingitr
De Standaard Feature


Article about us in Belgium Newspaper March, 2018

We shared our thoughts and images with the newspaper for their piece on female contraceptives! Our giant pink uterus illustration also graced the cover of the culture section of the paper.

Happy to share our message with the wooorrrrllldddd 🌏🌍🌎


Web launch!


We're online, bitchesssss
January, 2018

We realised we wanted to take this zine global and continue to discuss these ideas with people all over the world. Instagram may let us share imagery, but sometimes we just have a little more to say about things... enter, the website!

Here you can find interviews with people, reviews of brands / apps / menstrual products and more, and more general knowledge and info sharing on the topics that matter to us and you!

Enjoy scouring through our site! As always, we enjoy sharing community artwork and words, so please send us things!