My Little Book of Coping Methods

Help Booklet
October, 2018
We were contacted by Roisin, an amazing ISVA at Solace Women's Aid, to help her create this booklet about coping methods for survivors of sexual violence.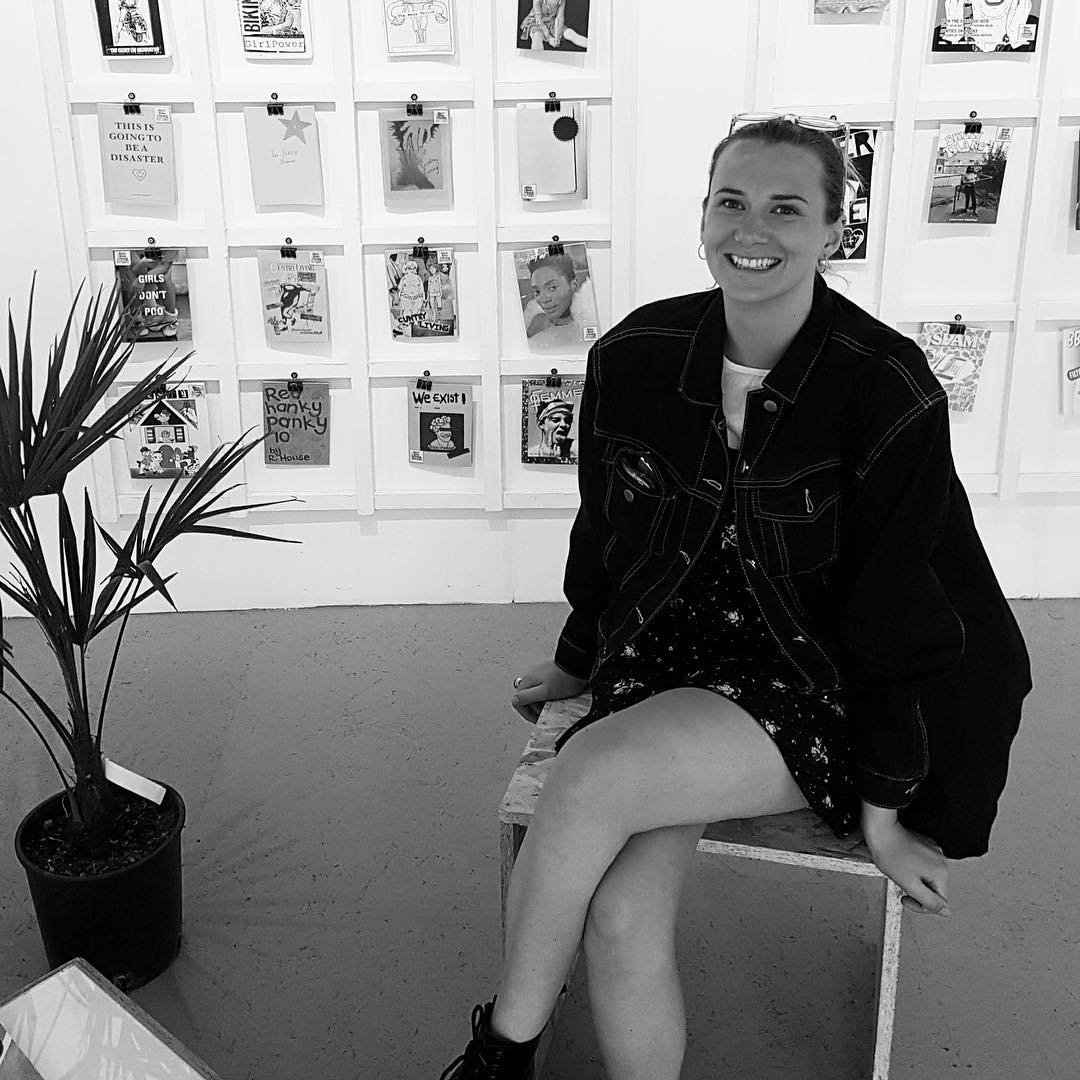 Grrrl Zine Library

Reading zines on the go!

May, 2018
Obviously we're fans of what everyone at Grrrl Zine are doing, and sometimes, our zine gets to follow them around.
Follow them on IG to see all that they're up to
, and make sure you're free to go to some of their events! Here are some pictures of some of the cool things they do...
Left:
Event at Soho Radio in collab with Jägermister. Window artwork by illustrator
@fitzhannah
.
Right:
Their travelling zine library inside the Chopping Block Gallery in Peckham!
So many zines to see, so many unstoppable feminist zine-making warriors... #cantkeepup #doingit
De Standaard Feature

Article about us in Belgium Newspaper
March, 2018
We shared our thoughts and images with the newspaper for their piece on female contraceptives! Our giant pink uterus illustration also graced the cover of the culture section of the paper.

Happy to share our message with the wooorrrrllldddd 🌏🌍🌎


We spoke to the lovely Esther from Vulva La Revolution for her podcast series where she talks to people about COOL POWERFUL.
In Episode 34, 'The Pill, Porn and Male Pleasure' we have a friendly chit chat in a cute cafe in Brixton.
So much fun!
Listen to it here.
Check out all her episdes here.